It can be overwhelming in these times with the multitude of negative images & stories filling our timelines snd the media.
There seems to be a lack of balance in sharing the news with an emphasis on the sensationalized stories & images filled with trauma . This takes a toll on our souls.These "harsh realities" somehow become out truths.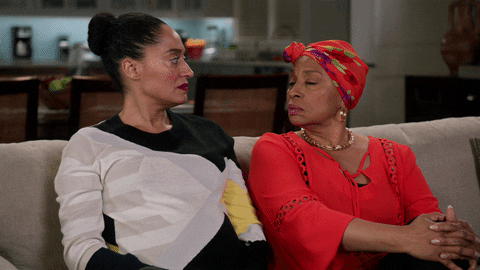 "Younger Black women are more exposed to the extremes. They are more likely to see the negative typologies due to their higher media consumption in general, their higher tendency to look into popular culture for cues and their interest in broad self expression,"  2013 Essence Magazine Survey 
I am intentional about what I take in through the lens of the world. The positive or "feel good" stories seem far and few in between, as well as, Black Women seem to take the brunt of these stories. The representation of Black women in the media are poorly depicted and the emotional impact on our collective spirits takes a generational toll. 
The decade that The Good Hair Shop has been in existence, we have seen first hand the residual consequences of these negative images. 
So when I had the opportunity to lend my creative juices for a short film project that shows what happens when we gather & love on one another .... I couldn't refuse.
Take a moment to click the pic below to see OUR Color of Love. Watch. Share . Leave Comments. 



Please reload